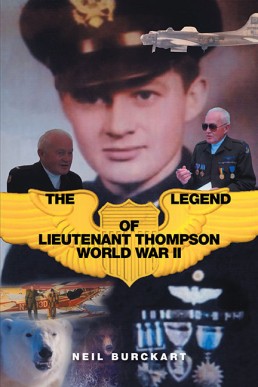 The Legend of Lieutenant Thompson
This story is about a young man who joins the army air corps in 1942. He became a bomber pilot and flew thirty missions over enemy territory, was wounded twice, and received thirteen medals for his exemplary service.
After the war, he moved his young family to Alaska to find work. He worked as a stevedore on the docks.
In his off hours, he started commercial fishing and hunting. Eventually he became a guide. As the years passed, he became one of the very best guides in all of Alaska and has guided thousands of hunters over the years in some of the most inhospitable countries in the whole world. He is one of the charter members of the prestigious Safari Club International.
The Legend of Lieutenant Thompson goes beyond the imagination, from being attacked by angry bears to surviving more than one bush pilot accident. With more than twenty-five thousand hours of flying in the bush, he escaped a revolution in the Republic of Central Africa, where one of his planes was shot down and one of his pilots was killed.
This is his story, where he performs numerous life-and-death rescues, including the Coast Guard. This book is one adventure after another. A must-read for those who admire the war heroes and the adventures between man and beast and the great outdoors.